InfoTrack and Lexis Visualfiles Integration
Discover how to save time and manage risk better today through CMS integration with Lexis Visualfiles and InfoTrack.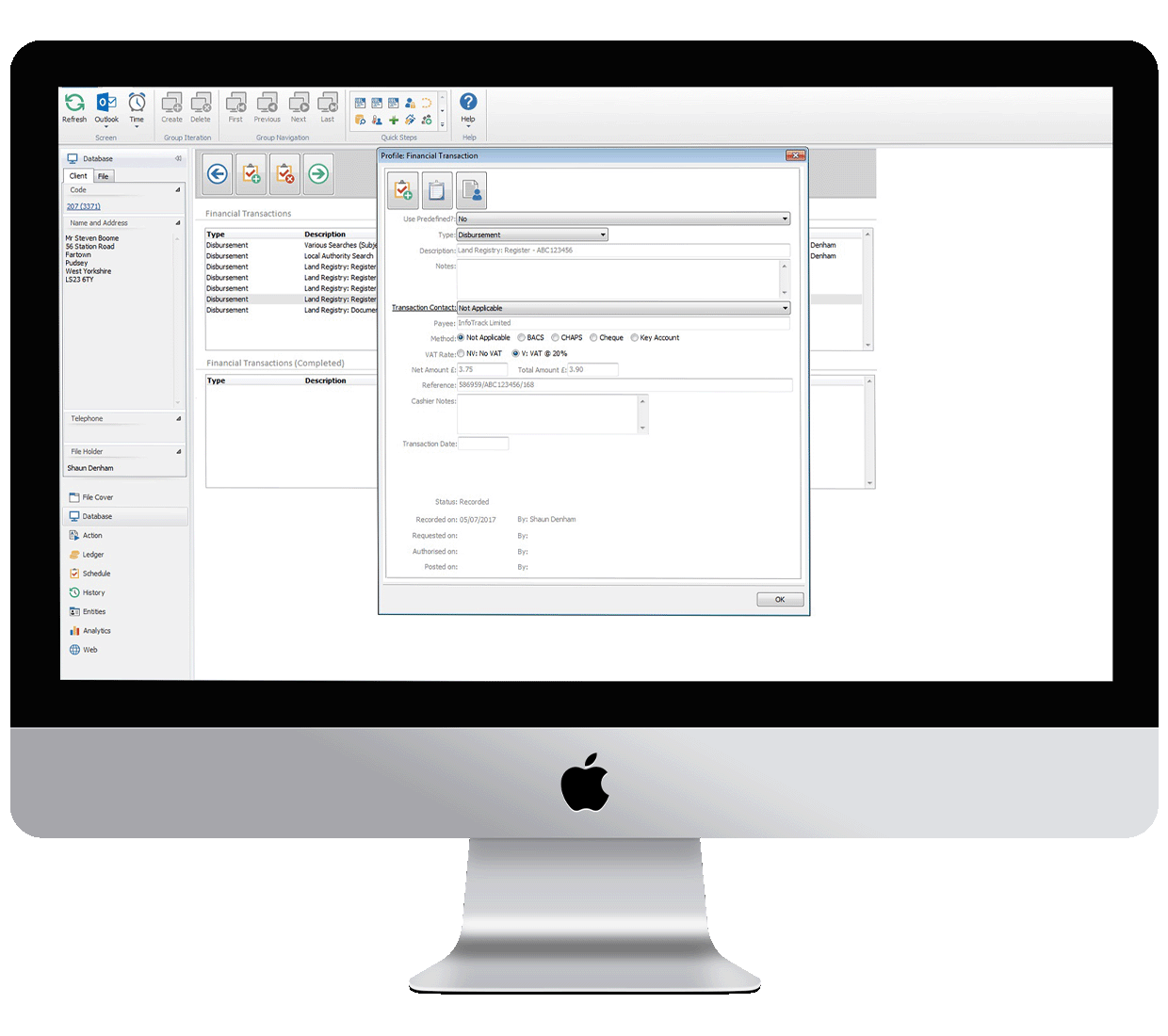 Save time with InfoTrack and Visualfiles
InfoTrack integrates seamlessly with Lexis Visualfiles, allowing you to automate and customise many of your key processes. Save time and reduce duplication of effort across the conveyancing journey for every matter.
Get integrated to access InfoTrack at the click of a button within your CMS to make the most of pre-populated data, automatic document return, and easy management of costs being applied to the ledger.
Features to increase productivity
Why law firms love InfoTrack and Visualfiles
"Not only does the integration improve the process and reduce human error, it also enables us to provide a much better professional experience for our team which ultimately benefits all our clients. InfoTrack's integration empowers us to deliver all of this and more with their direct link to Visualfiles." 
"We rely on the technological integration between InfoTrack and Lexis Visualfiles which consistently saves us time and improves the service to our clients in a straightforward manner."